Fukushima's Three Nuclear Meltdowns Are "Under Control": That's a Lie
by
William Boardman / June 23rd, 2019
"The first thing to know about the Fukushima meltdowns is that they are not even close to being over. The second thing to know about the Fukushima meltdowns is that no one really knows what's going on, but officials routinely and falsely issue happy-talk reassurances that just aren't true. The third thing to know about the Fukushima meltdowns is that they won't be over for years, more likely decades, perhaps even ever."
On
March 21, 2019, Dr. Helen Caldicot
offered an assessment much closer to the likely truth:
Quote:"They will never, and I quote never, decommission those reactors. They will never be able to stop the water coming down from the mountains. And so, the truth be known, it's an ongoing global radiological catastrophe which no one really is addressing in full."
https://dissidentvoice.org/2019/06/fukus...ats-a-lie/
How Fukushima nukes are still killing our climate, our planet, ourselves
April 3, 2019 2:32 PM CDT By Harvey Wasserman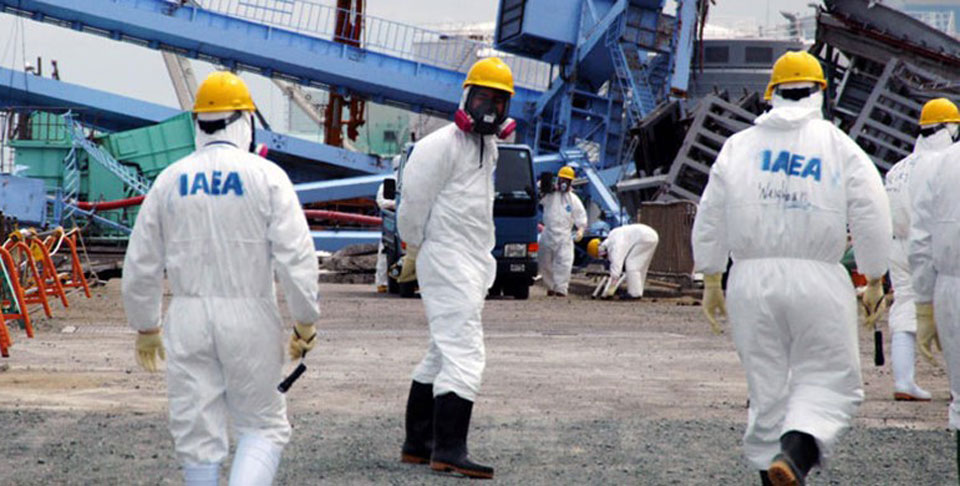 "Eight years ago this week apocalyptic radiation clouds began pouring out of Fukushima, Japan.
They haven't stopped.
Nor have the huckster holocaust deniers peddling still more of these monsters of mass destruction.
Some even deny the health impacts from Fukushima fallout that's already more than 100 times greater than Hiroshima and Nagasaki's."
https://www.peoplesworld.org/article/how...ourselves/
Japan Nuke Plant Radiation Leak Exceeds Hiroshima
AP Published 11:43 AM ET Fri, 26 Aug 2011 Updated 10:47 PM ET Fri, 26 Aug 2011
The amount of radioactive cesium that has leaked from a tsunami-hit nuclear plant is about equal to 168 of the atomic bombs dropped on Hiroshima at the end of World War II, Japan's nuclear agency said Friday.
Plant operator Tokyo Electric Power Co. and the government aim to bring the reactors to stable cold shutdowns by early January. The government is working to decontaminate areas outside the 12-mile (20-kilometer) restricted zone where access may be relaxed in coming weeks.
https://www.cnbc.com/id/44287556
Humans did not create background radiation...