A few of the sociological roots of nukism I want to mention;
1)  The authoritarian-submissive embrace,   proposed by Erich Fromm
2)   biological and social underpinnings of both the authoritarian type and the public submissive character.
3)  the use of media and other influential things like torture to control the view of the public
4)  sociological roots of power structures can be seen in other species, primates especially.  Group/tribal  dynamics
5)  psychological roots....the ego function.  
6)  no examination of this subject would be complete without at least glancing at politics and religion
7)  sociological function of economic forces 
Reviewing the sociological roots of the nuclear problem can give us a reference point.  Where we stand as members of the public or as authorities,  where we are at sociologically as a species...
============
Whats the problem?
The problem with nuclear is that groups of guys got together and made nuclear bombs and power plants, knowing full well they were dealing with horrendous death machines, including the potential of global annihilation, and then proceeded to poison an incredible number of people and other species,  then said they didn't poison anybody,  and continued until this day to get money from the public for this activity with super poisons,  and they lie about accidents and all kinds of unscrupulous behaviours,  which can include even murdering people on purpose, and they apparently feel no remorse, no guilt,  and the public cant hold them accountable for it.  The public is as much as powerless.  On top of this, much of the science community supports them, and nearly the entirety of governmental people support them and of course what they do is legal, so the law supports these guys making money on super poisons.   So that seems like a pretty serious problem....nothing less than the spectre of global nuclear annihilation is at stake. 
Now right away, some pro nuclear advocate is going to argue this.  They will say nuclear has an extremely good safety record, chances of doom are virtually non existent etc etc.   And this raises a very interesting point;  Its quite rare in the sciences to have such a wide gulf of disagreement among people and within the science community as we see in nuclear.   Its rather extraordinary.
And lest one thinks this is a debate of hippies vs informed scientists (anti nuke vs pro nuke),  we can arrest that misguided idea immediately.  Since 1947 when the Cold War was getting underway, the Doomsday Clock has been used to bring awareness to the biggest existential threats. The first team behind the iconic clock came from The Manhattan Project, the scientists and engineers who produced the first atomic bomb.  Its worth repeating;   the very scientists and engineers who had the incredible intelligence to produce the atomic bomb created this warning...in the form of a clock so everyone could grasp it.  And the clock was was set to seven minutes before midnight.   These brilliant minds were telling us....we are almost for sure doomed by this nuclear technology...these bombs.   
And today the Bulletin of Atomic Scientists, put the clock at two minutes before midnight. 
"The longer world leaders and citizens carelessly inhabit this new and abnormal reality, the more likely the world is to experience catastrophe of historic proportions," said Robert Rosner, a professor of astronomy and physics at the University of Chicago, during a press conference announcing the Doomsday Clock's settings in Washington, D.C.
And if I can squeeze this point in regarding science;  We have been told with a great deal of authority that scientific analysis of great rigor assures us that nuclear accidents are all but impossible.  The official "Reactor Safety Study" was considered a landmark in risk analysis. It cost $4 million, and involved seventy "man-years" of effort, "the most complete hazard analysis ever accomplished,"
The resulting report is 150 pages long, plus eleven appendices and an executive summary, all presented in nine vol-umes.  The Rasmussen report has been called "the classic reactor risk analysis study,""the most complete hazard analysis ever accomplished," 
https://www.researchgate.net/publication...k_Analysis
 It concluded, among other things, that "the probability of an accident resulting in ten or more fatalities was one in 3 million per reactor per year, and the probability of one thousand or more fatalities was one in 100 million; for comparison, it also pointed out that
the chance of
dying from a reactor accident is about the same as the chance of being struck by a meteor. "
Ah...but the risk analysis has changed 
"After the Fukushima disaster, the authors analyzed all past core-melt accidents and estimated a failure rate of 1 per 3704 reactor years. This rate indicates that more than
one such accident could occur somewhere in the world within the next decade. "
https://www.tandfonline.com/doi/full/10....16.1145910
The science community should hide in the Cave of Shame...

.going from one chance in a 100 million to another Fukushima disaster in the next decade!

  I want to see one of these guys keep a straight face as he talks about 'lessons learned'
and
"The common industry approach to assessing nuclear accident risk depends on a technique known as probabilistic safety analysis (PSA), which assigns probabilities and damage values to particular failure scenarios. Nonetheless,
such techniques are known to poorly predict events and to under-appreciate incidents that cascade into failures    
Wait, wait....so seventy man years of risk analysis just went down the toilet?  No, lets get a grip on this.  The failure of that study has a sociological root.  If they had wanted to find danger instead of safety they would have.  We can see this today;   The industry says nuclear is totally safe, while the homeland security says they need more money and control because terrorism and nuclear is so dangerous.  
Accidents happen (smile sheepishly and shrug your shoulders ) 
"There are about 12,000 events reported by French operators every year, of which 600–800 are classified annually as "significant for nuclear safety," yet little to none of these show up on the INES database, and such unreported events occur at just 15% of the currently operating world nuclear fleet .  "
 So extrapolating to the world nuclear fleet, that would be 80,000 nuclear events and 4000 to 5333 events of significant nuclear safety evey year
"With the current model and in terms of dollar losses,
there is a 50% chance that (i) a Fukushima event (or larger) occurs in the next 50 years, (ii) a Chernobyl event (or larger) occurs in the next 27 years and (iii) a TMI event (or larger) occurs in the next 10 years. Further, smaller but still expensive (≥ 20 MM 2013 USD) incidents will occur with a frequency of about one per year.
Finally, we find that the INES scale is inconsistent in terms of both damage and NAMS (radiation release) values. For the damage values to be consistent, the Fukushima disaster would need to be between an INES level of 10 and 11, rather than the maximum level of 7."
https://arxiv.org/pdf/1504.02380.pdf
"there is a 1% probability each year that an accident occurs that leads to a loss of at least $331.6 billion."
https://www.sciencedirect.com/science/ar...9615301067
DO YOU FEEL LUCKY?...WELL DO YA, PUNK?
===========
So my little thesis here is that this nuclear problem is only a part of a more far reaching or endemic sociological problem. For example, there is a remarkable similarity of the Fukushima tragedy to the 
Minamata mercury poisoning in Japan 
 in 1956.  There was cover up, government collusion, powerlessness of the people, no evidence of remorse by the company involved or the government. Animal and 

human deaths continued for 36 years, the government and company did little to prevent the pollution.  The immense suffering was and continues to go unrecognized.
http://digg.com/2017/life-after-mercury-poisoning
https://widerimage.reuters.com/story/jap...o-be-heard
So the story of Fukushima, sociologically, is just like the Minamata story, and that story is repeated over and over around the world.  Bhopal tragedy, https://timesofindia.indiatimes.com/indi...s?from=mdr
The story of corruption, pollution, guiltless deception, fraud, government secrecy and powerless victims is everywhere.  
https://www.japantimes.co.jp/community/2...P9m2BZKjcs
How about the extermination of the native american indians and the buffalo?   I think we get the point.  
So to recap,  there are people in power positions who create suffering, perhaps poisoning ecosystems and people, or killing outright in wars and genocide acts or taking land and goods, for which they have no apparent remorse.  These power players are not only individuals but can be defined as governments or  corporations, sometimes tribes or religious and ethnic groups.  They often get away with it, and the victims often are powerless.  
The authoritarians often have psychopathic behavior.  Corporations and governments have  been recognized as inherently psychopathic. 
https://urlzs.com/EM8MN
https://www.accaglobal.com/us/en/member/...paths.html
Conversely, the public is submissive and supportive of the authoritarian pole.  In the case of the government, the public usually give themselves and their power freely, supporting and cheering authoritarians on.  Sometimes, or often, they are subjected to propaganda which molds their views.  Another interesting factor being put forward is that as a species, we show evidence of domestication.  Domestication, in this case through self selection, has known psychological and physical effects.  If the theory of domestication proves correct, it could have a strong impact on the authoritarian-public dynamic.
It is said it takes two to tango.  Erich Fromm detailed a theory of the dominance-submissive authoritarian embrace
"What do we mean by "authoritarian personality"? We usually see a clear difference between the individual who wants to rule, control, or restrain others and the individual who tends to submit, obey, or to be humiliated. To use a somewhat friendlier term, we might talk of the leader and his followers. As natural as the difference between the ruling and the ruled might — in many ways — be, we also have to admit that these two types, or as we can also say, these two forms of authoritarian personality are actually tightly bound together."  https://www.marxists.org/archive/fromm/w...tarian.htm
So, following loosely this concept of a social duality,  the ruling and the ruled, we see it is a pervasive character of the human species.  There are many key aspects to it...like primal group dynamics, 

conformity and

 patriotism, psychological immaturity and of course a lot more.  
Andrew Lobaczewski concluded that on the authoritarian side there tended to be psychopathic character traits in leaders and their surrounding associates.  https://en.wikipedia.org/wiki/Political_ponerology
Here is a list of some psychopathic traits and we might recognize these in certain powerful individuals, corporations and other groups, including governments
Superficial charm and glibness
Inflated sense of self-worth
Constant need for stimulation
Lying pathologically
Conning others; being manipulative
Lack of remorse or guilt
Shallow emotions
Callousness; lack of empathy
Promiscuous sexual behavior
Blaming others and refusing to accept responsibility
Criminal acts in several realms (criminal versatility)
And looking at the 'ruled' , its reasonable to ask how our species came to consist of so many submissive,  enabling types who willingly participate, even celebrate this ruler-ruled condition.  We do it with a patriotic fervor.   In Japanese culture, '

Giri' may be

 defined as "to serve one's superiors with a self-sacrificing devotion" "

This value is so integral to Japanese culture that the conflict between 

giri

 and 

ninjō

, or "human feeling", is said to have been the primary topic of Japanese drama since earlier periods in history." https://en.wikipedia.org/wiki/Giri_(Japanese)
Nearly every culture through history has had this ruler/ruled condition. It goes without saying that if the rulers tend toward phsychopathic traits, and the ruled tend toward submissive and enabling, the results will often be poor for the ruled. 
=========
Im using the word nukism to refer to a mental condition which underpins  the nuclear problem and many other problems of contemporary society.
Like any disease, one must find and treat the causes, not just the symptoms of nuclear.  The very existence of the nuclear era is a symptom. The laws enabling it, the people in favor or in opposition are symptoms of  underlying  systems of thought and feeling. 
Nukism, to me, suggests an egomania.  A species centric egomania. Cambridge gives this definition "The state of considering yourself to be very important and able to do anything that you want to do"
Its similar to the Narcissistic personality
Narcissistic personality disorder (NPD) is a 
personality disorder
 with a long-term pattern of abnormal behavior characterized by 
exaggerated feelings of self-importance
, excessive need for 
admiration
, and a lack of 
empathy
.Those affected often spend much time thinking about achieving 
power
 or success, or on their 
appearance
. They often take advantage of the 
people around them
.
 Megalomania is
"an unnaturally strong wish for power and control, or the belief that you are very much more important and powerful than you really are"
Egomania and megalomania can be seen as a widespread disorder of contemporary societies around the world. Culturally, sociologically, we have reinforced an egomaniacal normalcy bias.  
Concomitant to that is a syndrome proposed by Erich Fromm, the dominance-submissive authoritarian embrace
For me, this is a reasonable starting point toward understanding what is causing and perpetuating this mess we are into. The global exploitation of people and resources, the poisoning and killing of the ecosphere, and our near powerlessness to do anything about it.    It has been argued that we live on a prison like planet, and that as citizens, we accept this as normal.
We need energy,...coal, oil, nuclear, wind, gas.  How many times do we hear that?   In the grand scheme and history of the living world, these energy sources are a blip, a single page in a story millions of pages long.  How much stuff of value was produced before the 1800's before any of this energy mania existed?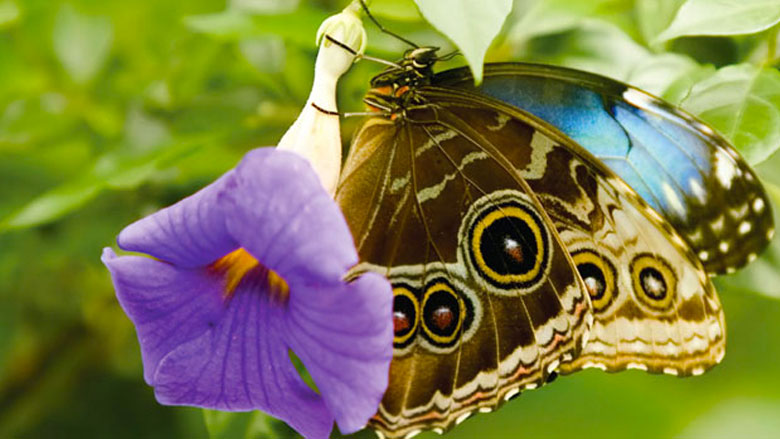 The ENTIRE LIVING WORLD existed prior to our anthropocentric energy mania
Some, even most of our species most prized accomplishments occurred before the industrial revolution.   No animal on earth NEEDS  coal, gas, oil and nuclear.   Yes, societies reliant on them would crumple, but lets set the view straight.  There was always enough energy to produce a flourishing living world, including happy, artistic, thoughtful humans
200 yrs BC   The Winged Victory of Samothrace.    Oh my god, whatever shall we do when the oil runs out?
---
Around the world, there are a few attempts at breaking free from the authoritarian submissive embrace.
I dont know anything about 'agenda 21'.   For the sake of this discussion, I dont even care if the views expressed here are correct or not.  What I do see is that people are becoming aware that we have lived on a prison like planet, and a very few are making efforts to break free.  Usually not successful.   Like the black slaves of George Washingtons era,  our only escape seems to be going 'transcendental'   We dont have the option of deciding to live free from the rules, the plan imposed on us.  Yet it is called freedom.
Ingunn Sigurddatter on the UN's Agenda 21 and Agenda 2030
http://www.sveningejohansen.no/wp-conten...p.webm?_=1
Disclaimer: The information present here is not to be taken as medical advice. It is only present here for entertainment, educational or research purposes.