Why hasnt the anti nuclear movement won?  When the nuclear industries have killed tens of millions (European Committee on Radiation Risk)  and threaten global annihilation with atomic war, why dont the people simply stop them?   Who has the power of authority and why?    
Authority is a mind game,  enforced by threat of torture and death.  That is the game of mankind.  The screams of agony suffered by our ancestors being burned at the stake or drawn and quartered still reverberate in our subconscious.   Simply, the public does not dare question 'authority'.    They never stop to think that since they fund the authority in the entirety, that makes the public more powerful than those they cower to.   Take two planets in all respects the same, place all kings, overlords and authorities on one planet and the public on the other planet and it would be quickly evident who relies on who...
Dieu et mon droit
means 
"God and my right"
,   Kings proclaim it is their divine right to have power over the people and people believe it!  Thats what it says on 

Queen Elizabeth's Royal Coat of Arms.
The 
divine right of kings
, 
divine right
, or 
God's mandate
 is a
political 
and religious 
doctrine of royal and political legitimacy. 
. It asserts that a monarch 
is subject to no earthly authority, deriving the right to rule directly from the will of God.  This was the common theme of civilizations for thousands of years.  It remains today in various forms.  The public are subjects of overlords. 
It cost Canada $43 million to support the royal family in 2015
https://www.businessinsider.com/canadas-...015-2016-9
Get an artist to make you a coat of arms,  tell the people you have authority over them bestowed by God,  and you are golden. Make sure they call you 'your majesty, by the grace of God'  etc and the people will pay you money and go to war simply because you say so
"In the Middle Ages, the idea that God had granted earthly power to the monarch, just as he had given spiritual authority and power to the church, especially to the Pope, was already a well-known concept long before later writers coined the term "divine right of kings" and employed it as a theory in political science. For example, Richard I of England declared at his trial during the diet at Speyer in 1193: 'I am born in a rank which recognizes no superior but God, to whom alone I am responsible for my actions'"
Of course its not just a peculiarity of the european, The Japanese monarchy is one of the oldest hereditary dynasties, going back more than 2,000 years. Emperors were considered to be arahitogami,  gods incarnate. 
Its always been this way...a few guys in fine clothes say they have ultimate 'authority', and the people support them.  Its not really different today.  This is why we only meekly plead they stop killing and poisoning, as if they are dignitaries and we are peasants.  Appeals which fall on deaf ears, notwithstanding that we have fed housed and clothed their esteemed ascendancies
The nuclear bombing of Nagasaki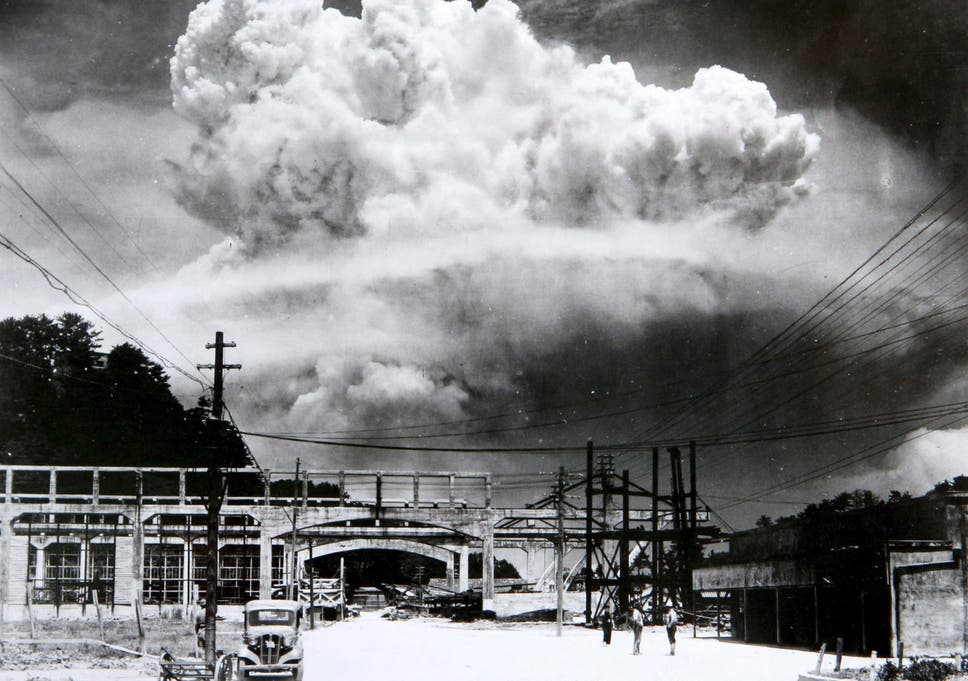 we are healthy with background radiation but unhealthy with the same dose from fallout