---
November 2020 - Horse - 11-07-2020


Quote: News of electoral fraud is multiplying, despite the shameful attempts of the mainstream media to censor the truth of the facts in order to give their candidate the advantage. There are states in which the number of votes is greater than the number of voters; others in which the mail-in vote seems to be exclusively in favor of Joe Biden; others in which the counting of ballots has been suspended for no reason or where sensational tampering has been discovered: always and only against President Donald J. Trump, always and only in favor of Biden.

In truth, for months now we have been witnessing a continuous trickle of staggered news, of manipulated or censored information, of crimes that have been silenced or covered up in the face of striking evidence and irrefutable testimony. We have seen the deep state organize itself, well in advance, to carry out the most colossal electoral fraud in history, in order to ensure the defeat of the man who has strenuously opposed the establishment of the New World Order - Carlo Maria Viganò, Archbishop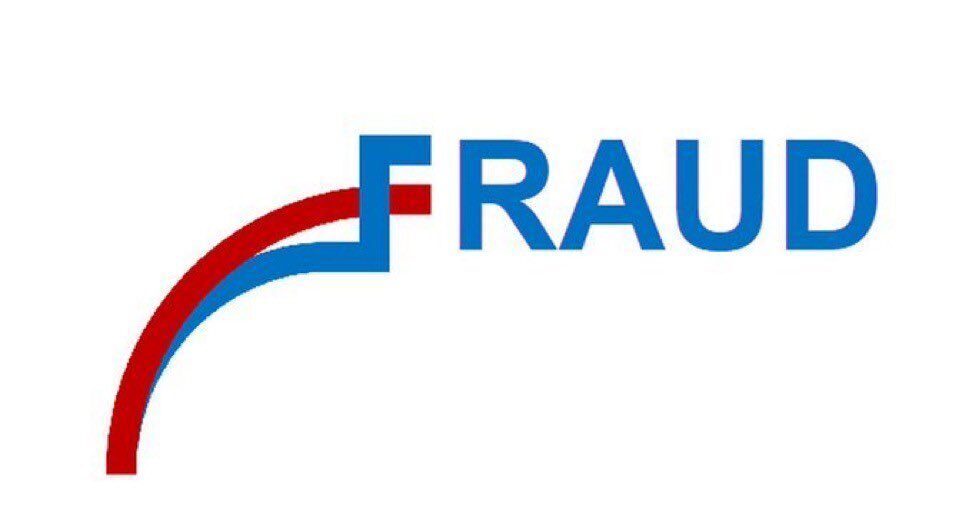 ---
RE: November 2020 - rthsmth - 11-07-2020

Interesting, considering Trump is so honest, transparent, accepting and kind...whoops was I being sarcastic again? Binders for blinders

Fairyness

There once was a canary
A Fairy spoke with the canary
They debated the fates
The Fairy ran free and wild
The canary fell from a tree
Broken wings draped with hope
The Fairy returned with a note
It read like a spoiled child
Nuances laying waste for the piles
The canary now struggling to cope
The Fairy said, I carry a rope


---
RE: November 2020 - Horse - 11-07-2020

I'd love to hate Trump, but I'd hate to love Biden.  Whether heads or tails it's still the same flippin' coin we get.  

I'm just a sparrow.

Sparrow - Live from NYC 1967 (Simon & Garfunkel) https://www.youtube.com/watch?v=C2ANU9PCGsA


---
RE: November 2020 - rthsmth - 11-07-2020

I agree, I certainly don't hate Trump.. never met the man. I certainly don't love Biden.. never met the man. One things for sure politics is a self serving bs game. But I do believe a divisionist is no good for the planet, we are all in it together no matter what.

The Chinese say I'm a dog, the stars say I'm a cat, I say I'm a maker of my own follies or jollies


---
RE: November 2020 - Horse - 11-08-2020

One crook or another, doesn't matter to me.  I don't ever win in their self serving bs game.  I've thought the House and Senate races more important in governing the country.  The nature of a two-headed beast keeps us divided and that won't change by the rhetoric.  Time for the outs to be in and the ins to be out.  It's not a surprise to me, the media has been telling me who they love and who they hate and who will win this time around.  The people are so easily fooled led.  

Fleetwood Mac hypnotized
https://www.youtube.com/watch?v=8ZeTlMpnfHk


---
RE: November 2020 - HHD - 11-10-2020

https://m.youtube.com/watch?v=cuENRPW6Fic

August, two retired Generals, demanded the USGeneral to take Trump out by military force on January 20. Should the need predictably arise...

Pelosi made her prediction in September... And asked he be "forcibly" controlled in the senate.

Going to be a Cold War....errr, I mean winter.

Horse, you know anything about 10,000 deceased votes in MI, yet?
How about Trumps meeting with American TVA employees, you read or seen that meeting yet? He fired TVA CEO with an 8 million dollar pay cut. "You're fired". And gave the citizens their jobs back. It came as a surprise to me... I covered the HB1 fraud in the never files.

Anyways, I'm going to go kiss my health freedom goodbye again. As if Covid wasn't enough.

Meh.


---
RE: November 2020 - HHD - 11-10-2020

https://thefederalist.com/2020/11/10/republican-attorneys-general-file-amicus-brief-urging-scotus-to-rule-on-pennsylvania-mail-in-ballots/

Republican Attorneys General File Amicus Brief Urging SCOTUS To Rule On Pennsylvania Mail-In Ballots
NOVEMBER 10, 2020 By Jordan Davidson
Republican Attorneys General from Missouri, Alabama, Arkansas, Florida, Kentucky, Louisiana, Mississippi, South Carolina, South Dakota, and Texas filed an amicus brief with the Supreme Court of the United States concerning the mail-in ballot lawsuit filed in Pennsylvania.

"Free and fair elections are the cornerstone of our Republic and it's one of the reasons why the United States is the envy of the world," Missouri Attorney General Eric Schmitt said in a press conference on Monday. "We have to ensure that every legal vote cast is counted in that every illegal vote cast is not counted."

more...


---
RE: November 2020 - Horse - 11-10-2020

HHD, funny you should ask.  I've known that dead people have been voting since the Civil War and some are still voting.  But you don't even need to die to vote, nursing homes were heavily canvassed to help older people fill out their ballots.  Problems with the Dominion voting machines have been known for three election cycles but are still in use, owned and controlled now by Dems.  Normally, I didn't care that many irregularities exist in our voting system because while it might effect local elections it was never enough to swing national elections.  That changed in this election when the Dems needed so many more votes to beat Trump.  The proof is that many districts have more votes tallied than registered voters or Census population tallies.  The Dems have been aided by a compliant media that called this election and refuses to question any voting irregularities.  

Despite the media proclamations, votes are still being cured, counted, and must be certified before the winner is known.  


Quote:Current state of the 2020 Presidential Election:

Trump 232
Biden 226

80 electoral votes across 7 states in dispute.

All disputes must be resolved by these State Legislatures by December 14th regardless of audits, recounts, lawsuits. 6 of those legislatures are majority Rs. https://twitter.com/Raiklin/status/1325546156496195584
— Ivan ⭐️⭐️⭐️ Socialism-Distancing (@Raiklin) November 8, 2020

Judicial Watch finds 1.8 million 'ghost voters' in 29 states, warns of 'dirty elections'
https://www.sott.net/article/443891-Judicial-Watch-finds-1-8-million-ghost-voters-in-29-states-warns-of-dirty-elections
"In other words, the registration rates of those counties exceeded 100% of eligible voters. The study found eight states showing state-wide registration rates exceeding 100%: Alaska, Colorado, Maine, Maryland, Michigan, New Jersey, Rhode Island, and Vermont," reported Tom Fitton, president of the watchdog group.

Some of that excess ran as high as 187% in Texas, 177% in New Mexico and 171% in South Dakota."

There are many problems, yet the media claims there are none.  I've been thru the worst of the Rs and Ds over the years, watched America gutted by both.  My crystal ball tells me this time Trump got the legal vote and Biden got the total vote, martial law may ensue.  How many will research beyond the mainstream noise to see what's happening to most of the Americans just trying to survive.  

Don't give up that health freedom so fast, some of us need it to stay alive.


---
RE: November 2020 - HHD - 11-11-2020

https://m.youtube.com/watch?v=F0qsKtSRlYA
McConnel and Schumer Cough Up Some Election Remarks

Of note, Bidens Civid Plan is the same as Trumps, almost verbatim. Biden is 77. Harris has never lost an election, her husband belongs to the fourth largest law firm in the world. She is a very rich attorney herself, from Pelosi country. Harriss's husbands firm sued Facebook and lost due to a fraudulent piece of submitted evidence, then Kamala Harris acting for the House, just questioned Facebook CEO on the stand, without recusal, without exposing conflict and in a very accusing, demeaning and implicating, mean way. She also showed contempt and disrespect for the superior courts nominee, treating her like a criminal on the defense stand during questioning. This behavior is power seeking, repeated, partisan, greedy, profit driven, bias, unfair and mean and I will withhold further research results. Concerning.

Who owns the machines, again? Pelosi owns stock and maybe the law firm has a bigger role, did I read that?

Hey, Schumer, take your hands out of your pockets!

Biden "Trump hasn't submitted any evidence...yet."
Harris: . "I know we all know that we just had an election in America — an election where health care was very much on the ballot. Our country had a clear choice in this election. Each and every vote for Joe Biden was a statement that health care in America should be a right and not a privilege. Each and every vote for Joe Biden was a vote to protect and expand the Affordable Care Act, not to tear it away in the midst of a global pandemic. And Joe Biden Won the election decisively, with more votes cast than in American history. It amounts to 75 million voices and counting, calling on the Supreme Court to See it for what it is, a blatant attempt to overturn the will of the people and the Vice President and I, cannot let that happen." https://m.youtube.com/watch?v=5ATxU9DJK7E

Yup, "We all know we just had an election." Whoopsie.

She means the affordable care act- not the votes for Biden that were "for the act"- "each and every vote." Votes for, Not her, or Biden, or democracy, or masks, or just because they were deceased or something. Lets be clear. Every vote clearly was for the ACA expansion and should be counted as such, prior to January 20 and called by her to sway judges with the ACA proposal before the Supreme Court Today. Because that is what the presidential election was, Americans voting on the ACA healthcare. Each and every vote. I don't blame the ghost ballots for caring about healthcare from the trenches. They probably didn't have universal healthcare and thus...

"Joe Biden has won the election Decisively..."

Got it.

"Infrastructure and Healthcare"

No politicians here: https://m.youtube.com/watch?v=tdgqEE_F08U# I'm an American, Yeah ~Hana


---
RE: November 2020 - HHD - 11-11-2020

You guys know I try to be bi-partisan. Maybe now is not a good time to say that because the numbers are adding up, but not the votes. That doesn't make me a rep, trumpette, partisan, etc. But I will admit, I'm starting to feel the hate the dem media and bozos have been spreading for the potus, in my Face for four years.

I'm really starting to feel it.

First frost was 1/4 inch of ice last nite... After 70. Brrrr.....


---
RE: November 2020 - HHD - 11-11-2020

Jul 16, 2019
Democratic presidential candidate Sen. Kamala Harris discusses transitioning the current American healthcare system into healthcare for all.

"The transition will be seamless" Harris


---
RE: November 2020 - HHD - 11-11-2020

Georgia gov announced in response to the hand count initiative, he will be delaying the runoff to January 5, which is one day before the house certifies the states votes. "Check"
This fits Pelosis predictions in Sept, also. She needs Georgia to not have an electoral vote, or 5 million votes, or 14,000 discrepancies counted to delay as long as possible. Also, the recount doesn't put votes back in envelopes, a crucial part of the petitioners of law case in PA. Filibuster. Why else would Georgi postpone it from December, nonchalantly ignoring legislative law?


Miningawareness gets the word out https://miningawareness.wordpress.com

https://m.youtube.com/watch?v=TrQBurp9OUg

Georgia governor...


---
RE: November 2020 - HHD - 11-11-2020

"Republicans currently hold 53 seats. Democrats need to win four seats to take a majority, or three if Joe Biden wins the White House, which would give Vice-President Kamala Harris the tie-breaking vote." https://www.thehindu.com/news/international/democratic-hopes-to-flip-senate-dim/article33025362.ece


---
RE: November 2020 - HHD - 11-11-2020

The wholet impeachment was an attempt to secure the Presidency.

Imagine, the woman with the most power in the world, President Kamala Harris and Vice President Pelosi.

My spell check never heard of Boden.


---
RE: November 2020 - HHD - 11-11-2020

Hello, vaccine immunity passport. Jobs will go to the vaccinated and the defense act is another key. Universal wealth care and FDA oversight for all humans. Loverly...

https://www.pri.org/stories/2020-10-09/explainer-how-next-us-president-could-vanquish-coronavirus
...
...
A key part of the program advocated by Biden and his running mate, Sen. Kamala Harris, is to massively ramp up testing capabilities and "fix Trump's testing-and-tracing fiasco." They envision doubling the number of drive-through test sites, investing in at-home and instant tests, and launching a Pandemic Testing Board to coordinate production at scale.

Biden also has pledged to establish a US Public Health Jobs Corps by mobilizing over 100,000 people to work with local organizations in at-risk communities to engage in "culturally competent" contact tracing. Assistance to underserved groups would include aid for those needing to isolate from their families and better protection for elderly people.

He aspires to create a pandemic dashboard for tracking of local transmission in every zip code to help people gauge risk levels by geography. Biden pledges to invoke the full force of the Defense Production Act to address shortages in personal protective equipment and shift manufacturing of PPE to domestic sources.
...


---
RE: November 2020 - HHD - 11-11-2020

OH, dear. This is very bad. It looks more and more like Gates, Fauci, Birx, FDA, NIH taking control of health freedom laws with some preconceived vaccine to uninfect the the world while they were still mad at Trump administration..Dejavu'. HaHaHaHa!! Wait...... What?

Did you guys plan this?...
September, 2020

Fauci, Biden has pledged, would have "full access to the Oval Office."

https://www.statnews.com/2020/08/20/ramped-up-testing-and-daily-briefings-inside-bidens-plan-to-take-over-the-governments-tumultuous-covid-19-response/

This movie is getting scary...

They know. They knew. They're not telling.

One, two
Covids coming for you

Three, four
Better shut the door

Five six
Tony's got your pricks

Seven eight
A little Too late

Nine ten
HIV Liable men

Eleven twelve
Empty shelves


---
RE: November 2020 - HHD - 11-12-2020

Earlier this year, the Silicon Valley office added three lawyers specializing in
cryptocurrency, blockchain, and IP, as reported by the San Francisco Business Times, expanding its tech and life sciences practice in the Bay Area. https://otcpm24.com/2020/11/06/dla-piper-and-aldersgate-dls-launch-toko-a-fast-secure-and-cost-effective-solution-for-buying-and-selling-high-value-assets-using-blockchain-technology/

And voting...

https://otcpm24.com/2020/11/06/dla-piper-and-aldersgate-dls-launch-toko-a-fast-secure-and-cost-effective-solution-for-buying-and-selling-high-value-assets-using-blockchain-technology/
Token voting software released Two days after the election.



TOKO forms part of DLA Piper's Law& brand which delivers solutions beyond traditional legal services to help businesses succeed. In addition to creating a wide variety of token types and writing tokens' smart contracts in several prominent coding languages, TOKO facilitates capital distributions and voting by tokenholders, the transfer of tokens and the disposal or redemption of tokens into a secure token wallet. TOKO's functionality also includes broadcasts announcements such as distribution payment amounts, upcoming votes and proposed meetings.

TOKO has been developed in partnership with Hedera Hashgraph, which leverages the benefits of a private blockchain alongside the transparency and trust layer of the Hedera Consensus Service, a decentralized public network. Owned and governed by a council of the world's leading organizations including Avery Dennison, Boeing, Deutsche Telekom, DLA Piper, FIS (WorldPay), Google, IBM, LG Electronics, Magalu, Nomura, Swirlds, Tata Communications, University College London (UCL), Wipro, and Zain Group, Hedera provides the highest level of security. DLA Piper has also engaged BCW Group as Program Manager to shape the go-to-market strategy and form regtech infrastructure partnerships, and Luther Systems, who act as the systems integrator for TOKO.
*********
Did I mention this was Harriss husbands firm? And office...


---
RE: November 2020 - HHD - 11-12-2020

MiningAwareness, on top of it in October...

https://miningawareness.wordpress.com/2020/10/19/kamala-harris-cover-up-of-cal-public-utilities-commission-southern-cal-edison-crimes/
Kamala Harris Cover Up of Cal Public Utilities Commission & Southern Cal Edison Crimes


https://www.kpbs.org/news/2016/apr/05/california-critics-kamala-harris-san-onofre-probe/

Critics Unhappy With Kamala Harris' Approach To San Onofre Probe

What was the name of that law firm, again?
Oh, yeah....


Wait..... What?


---
RE: November 2020 - Horse - 11-12-2020

Related??

Big happy family: Kamala Harris' husband, MSNBC analysts leave jobs to join Biden administration
https://www.rt.com/usa/506419-kamala-husband-biden-admin/

Quote:Emhoff will officially leave his law firm DLA Piper by January 20, inauguration day. "Mr Emhoff is working with the Biden/Harris transition team to develop the portfolio he will focus on to support the work of the administration," a Biden campaign spokesperson said.

It is currently unknown which administration role the first ever second gentleman might fill, but online commenters have called the move "problematic," and hypocritical, since many Democrats previously criticized Donald Trump for allowing family members into his administration.

No No Joe - Hank Williams
https://www.youtube.com/watch?reload=9&v=sh378oyTQWQ


---
RE: November 2020 - HHD - 11-12-2020

Conflict.

Ms. HARRIS. Mr. President, when the Framers wrote the Constitution,
they didn't think someone like me would serve as a U.S. Senator, but
they did envision someone like Donald Trump being President of the
United States, someone who thinks he is above the law and that rules
don't apply to him. So they made sure our democracy had the tool of
impeachment to stop that kind of abuse of power.
The House managers have clearly laid out a compelling case and
evidence of Donald Trump's misconduct. They have shown that the
President of the United States of America withheld military aid and a
coveted White House meeting for his political gain. He wanted a foreign
country to announce--not actually conduct, announce--an investigation
into his political rivals. Then he refused to comply with congressional
investigations into his misconduct. Unfortunately, a majority of U.S.
Senators, even those who concede that what Donald Trump did was wrong,
are nonetheless going to refuse to hold him accountable.
The Senate trial of Donald Trump has been a miscarriage of justice.
Donald Trump is going to get away with abusing his position of power
for personal gain, abusing his position of power to stop Congress from
looking into his misconduct and falsely claim he has been exonerated.
He is going to escape accountability because a majority of Senators
have decided to let him. They voted repeatedly to block key evidence
like witnesses and documents that could have shed light on the full
truth.
We must recognize that still in America there are two systems of
justice--one for the powerful and another for everyone else. So let's
speak the truth about what our two systems of justice actually mean in
the real world. It means that in our country too many people walk into
courthouses and face systemic bias. Too often they lack adequate legal
representation, whether they are overworked, underpaid, or both. It
means that a young man named Emmett Till was falsely accused and then
murdered, but his murderer didn't have to spend a day in jail. It means
that four young Black men have their lives taken and turned upside-down
after being falsely accused of a crime in Groveland, FL. It means that,
right now, too many people in America are sitting in jail without
having yet been convicted of a crime but simply because they cannot
afford bail. And it means that future Presidents of the United States
will remember that the U.S. Senate failed to hold Donald Trump
accountable, and they will be emboldened to abuse their power knowing
there will be no consequence.
Donald Trump knows all this better than anybody. He may not
acknowledge that we have two systems of justice, but he knows the
institutions in this country, be it the courts or the Senate, are set
up to protect powerful people like him. He told us as much when,
regarding the sexual assault of women, he said, ``When you're a star,
they let you do it. You can do anything.'' He said that article II of
the U.S. Constitution gives him, as President, the right to do whatever
he wants.
Trump has shown us through his words and actions that he thinks he is
above the law. And when the American people see the President acting as
though he is above the law, it understandably leaves them feeling
distrustful of our system of justice, distrustful of our democracy.
When the U.S. Senate refuses to hold him accountable, it reinforces
that loss of trust in our system.
Now, I am under no illusion that this body is poised to hold this
President accountable, but despite the conduct of the U.S. Senate in
this impeachment trial, the American people must continue to strive
toward the more perfect Union that our Constitution promises. It is
going to take all of us--in every State, every town, everywhere--to
continue fighting for the best of who we

[[Page S883]]

are as a country. We each have an important role to play in fighting
for those words inscribed on the U.S. Supreme Court building: ``Equal
Justice Under Law.''
Frederick Douglass, who I, like many, consider to be one of the
Founders of our Nation, wrote that ``the whole history of the progress
of human liberty shows that all concessions yet made to her august
claims have been born of earnest struggle.''
The impeachment of Donald Trump has been one of those earnest
struggles for liberty, and this fight, like so many before it, has been
a fight against tyranny. This struggle has not been an easy one, and it
has left too many people across our Nation feeling cynical. For too
many people, this trial confirmed something they have always known,
that the real power in this country lies not with them but with just a
few people who advance their own interests at the expense of others'
needs. For many, the injustice in this trial is yet another example of
the way that our system of justice has worked or, more accurately,
failed to work.
But here is the thing. Frederick Douglass also told us that ``if
there is no struggle, there is no progress.'' He went on to say:
``Power concedes nothing without a demand.'' And he said: ``It never
did, and it never will.''
In order to wrestle power away from the few people at the very top
who abuse their power, the American people are going to have to fight
for the voice of the people and the power of the people. We must go
into the darkness to shine a light, and we cannot be deterred and we
cannot be overwhelmed and we cannot ever give up on our country.
We cannot ever give up on the ideals that are the foundation for our
system of democracy. We can never give up on the meaning of true
justice. And it is part of our history, our past, clearly, our present,
and our future that, in order to make these values real, in order to
make the promise of our country real, we can never take it for granted.
There will be moments in time, in history, where we experience
incredible disappointment, but the greatest disappointment of all will
be if we give up. We cannot ever give up fighting for who we know we
are, and we must always see who we can be, unburdened by who we have
been. That is the strength of our Nation.
So, after the Senate votes today, Donald Trump will want the American
people to feel cynical. He will want us not to care. He will want us to
think that he is all powerful and we have no power, but we are not
going to let him get away with that.
We are not going to give him what he wants because the true power and
potential of the United States of America resides not with the
President but with the people--all the people.
So, in our long struggle for justice, I will do my part by voting to
convict this lawless President and remove him from office, and I urge
my colleagues to join me on the right side of history.
I yield the floor


---